But honestly I'll keep my opinions to my self from now on. I'll be too afraid to offend someone.
No don't do that, speak your mind it's an open forum as long as no one is directly attacking anyone feel free to speak your mind
I absolutely agree. This is why a forum is made. We can all express our own experiences without being felt like we're being attached, or diminished in said experiences
@Stephane Believe me you, no one want a successful grow more than I. I have moved my grobo 3 times to different areas in my house to help out with humidity, heat, and have spent money to monitor my levels because my grobo has not be accurately showing the correct data.
I said before I'm not shitting on grobo. I just would like to have the issues corrected. Multiple people have had the same issues ph, heat etc. I check my levels I send in trouble tickets I have done what I have needed to do.
I applaud you and the others who have had success. Maybe grobo is best in colder climates. I live in a valley near the desert and maybe its just to hot. I think if we had notifications and access to our data we wouldn't have to do support tickets or wait on responses. Based on my data I collected something is wrong. I checked my ph and it was in the high 6's. Support staff is telling me my ph is perfect but my plant is crispy and leaves dying that is not perfection.
I am not having that issue with my other plants that I'm feeding myself only with my grobo plant.
From what I have read others have had similar issues. Again we aren't crapping on grobo but 2k is a lot of money to spend on something that is not doing what the advertisement said it would.
100% agreed. 2k Is a shit ton of money to spend on a product that isn't delivering like advertised. I'm really sorry that your experience with the product is crap and I know you have tried everything. Just know that I'm in your corner and I want you to do well.
Hey @Mcmanis come November time can you send up some heat from down south. I f***ing hate Canadian winters
Hi!
This is my first forum I've ever signed up with and I'm first time grower from a small little island in the south Pacific. I'm looking forward to meeting and sharing information that will help others. Thank you and glad to be a member
Welcome to the community @B176Islander
I will be watching for awesome pictures of your grows.
Hey @B176Islander,
Wow, a small island on the south pacific gives a whole new meaning to Ocean Grown! OG Islander for the win.
Welcome aboard,
Stephen
Thank you! Stephen
Ocean grow sounds epic, you got me thinking.
Do you have your Grobo yet and how loud is it?
((#Welcome)):
((#Noisy))… ((#Sound)):
((#WelcomeBack))…
@David_Alberts, @JonnyMotaGrower, @Exodus1992, @JBB, @Brian_S, @James, @ba_zinga, @CanadianVetInUK, @TheHomeCultivator, @Brittneypipper, @ Nolan, @ BrainFlayer, @ Julia0603, @ Royal_land, @ MadChad, @ Dreaming-419, @ Justin_Wright, @ 4leafclover, @ Wilsonjr10, @ David_Warden,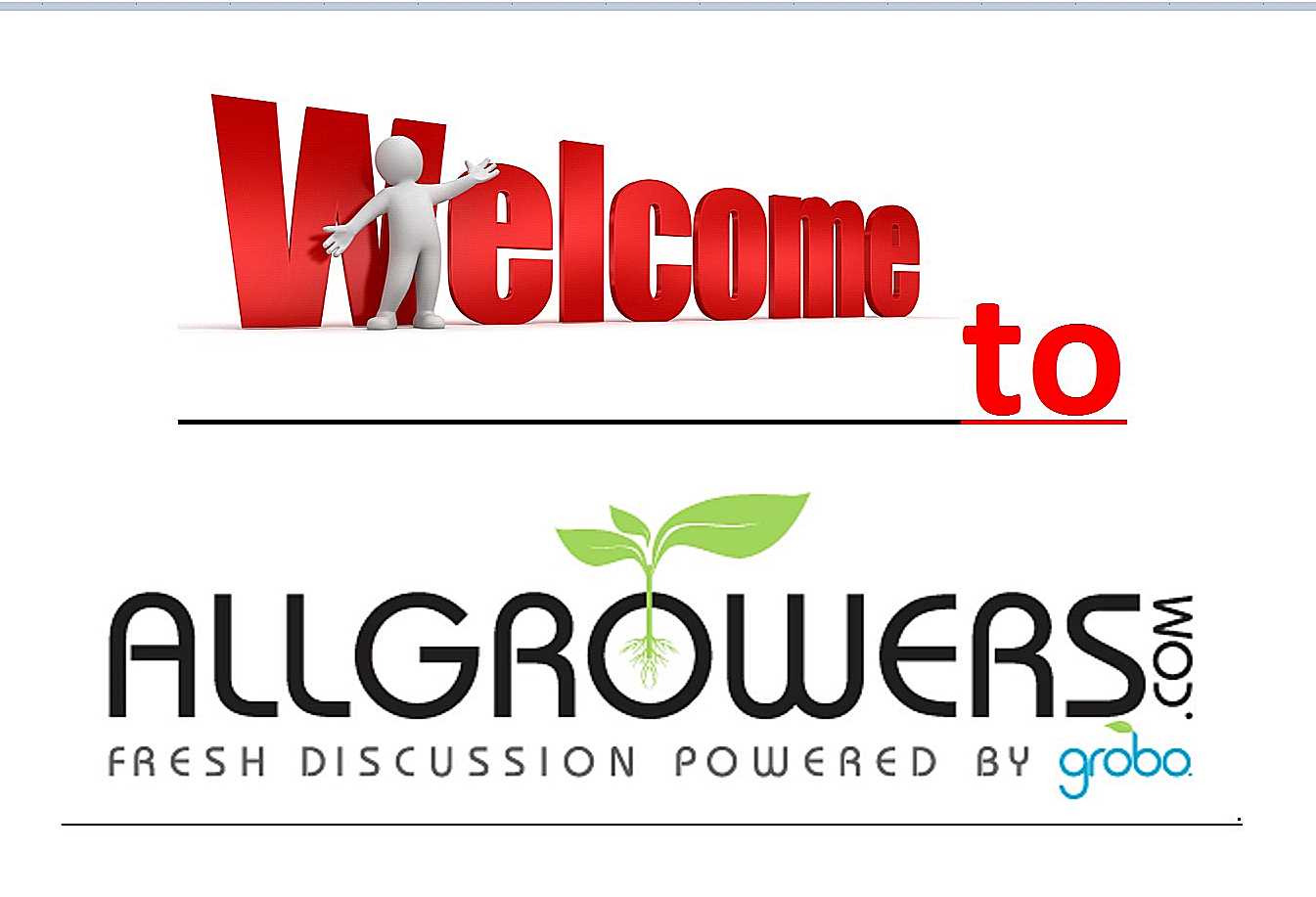 David_Alberts
JonnyMotaGrower
Exodus1992
JBB
Brian_S
James
ba_zinga
CanadianVetInUK
TheHomeCultivator
Brittneypipper
Nolan
BrainFlayer
Julia0603

Royal_land
MadChad
Dreaming-419
Justin_Wright
4leafclover
Wilsonjr10
David_Warden
((#Welcome))…
I have 2 in my office @LastdancewithMaryJ and I cannot hear people talking to me from outside the office when the fan is on (separate fan) and only hear people 50 percent when it's off. There not loud but if its bedtime you'll hear them with the door open. I set mine to turn on at ungodly hours to do a couple things but essentially not run them during peak hot hours.
IHey I'm Dave. What's good? I'm disabled and grow full time. Breeding now and working towards starting a craft genetics company since I can't work anymore. My pictures of a lot of my grows from the past few years are on Instagram @DavidEpochalypse. I've got 7 years experience. 2 in LA, and 5 in DC since the accident and local legalization (Sort of).
Due to my limited growing space (4 tents and a male tent, a greenhouse and an 10x10 outdoor space on my deck - although DC has been so wet lately that I'm not growing much outside this year), I tend to grow most of my genetics in mixed tents and have yet to grow a single genetic all at once. I have a male tent which I store all my males in after they show preflowers, and I'm getting ready to try my hand at feminized pollen using STS.
My pack of Candy Rain was bunk. I grew half of it out and was 0/12 for germination. I tried getting a hold of cookie fam and Jigga to no avail, and Horror Seeds who I bought the pack from said he doesn't know how to help me.
Seed Junky recently released London Pound Cake x Kush Mints #11 to people who were burned but I couldn't figure out how to get in on that either. Oh well.
Sorry to hear that but I heard of this as well seedju my sons really good as well . You should try out jinxproof genetics he always has a bunch of studs
Thank you for your response.
Mary
Hello to everyone, I have looked in almost every thing the forum has to offer. I just got the Grobo unit yesterday!!! Glad so many people are out there growing… Just waiting for my seeds to come to get started with my very first grow…