Hey Growers,
Check out our new Grobo Start videos! Don't forget to like, comment and subscribe…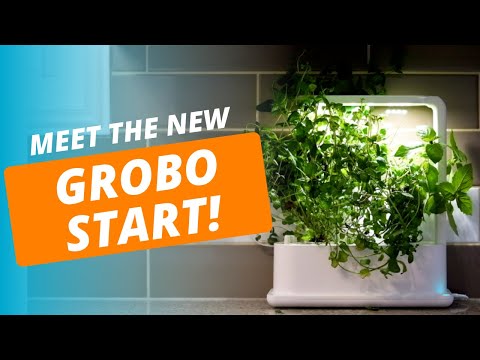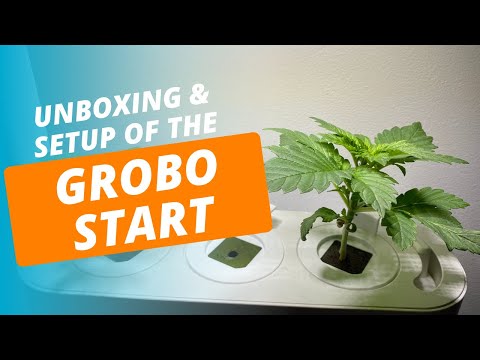 Cheers,
Stephen
Hey @Mpower11,
Correct, there isn't an airstone in the Grobo Start.
Cheers,
Stephen
I'm thinking the first 2 weeks I agree not needed but if you try to have a plant say 3 to 5 weeks in the start wouldn't the roots need some o2? Unless you change the water more often?
Hey @Mpower11,
Different system, not fully deep water culture. We are using a wick system here, plenty of air…
Cheers,
Stephen
Thanks for the explanation
@Stephen - Is the wick supposed to penetrate up into the peat pod or just make external contact with it?
Really enjoyed both videos, especially the unpacking one.
Thanks @miami5th,
Just making contact is enough for the wicking to take effect. Great question and thanks for the likes.
Cheers,
Stephen
@Stephen This is so cool I am interested in getting one for sure! Does the peat pod act as the standard cocoa pod in the Grobo premium if using the Grobo start to transplant? How likely is it that the roots will get tangled in the peat pod carrier? Cheers
Thanks @Letsgrowmore,
You can transfer the peat pod into the new DWC cover without any worries of root tangles for sure.
Cheers,
Stephen
Awesome intro videos into the Grobo start. Was waiting in the video to see if it was simple, is there any videos of transplanting the plant to the premium or solid and seeing the end results like a week to week video demo? Would you say there is a bigger more effective yield with this process? When would you transplant after 4 weeks?
Hey @Manny,
Thanks! I just finished this video this week, so I won't have a transfer one up for several months. You can transfer when you want, 2 weeks to 6 weeks. Shave a bunch of time off your grobo premium/solid grows for sure.
Cheers,
Stephen
God damn you Stephan made another product that I am going to have to buy !! Just need to make a grobo that can hold two to three plants then we are talking !!! Thanks again for the video
Need a video on how to get started on the app!
Can you use those baskets i see with a normal coco pod or do they need pellets or am I completely wrong hear
With only one machine & no tent i don't see the point of getting a Start but like the idea of using the basket only can the pod still be raised after roots touch down
??