Hi everyone,
Super excited to have my Grobo and a plant! This is my first time and I'm seeking advice on the grow. This is ak-47 autoflower at Day 32 (Transition 8/14). Seed is from ILGM. I am using the AK auto recipe. I haven't done anything like topping or pruning at all yet.
Are there some fan leaves I should trim? Should I add a scrog screen like others have?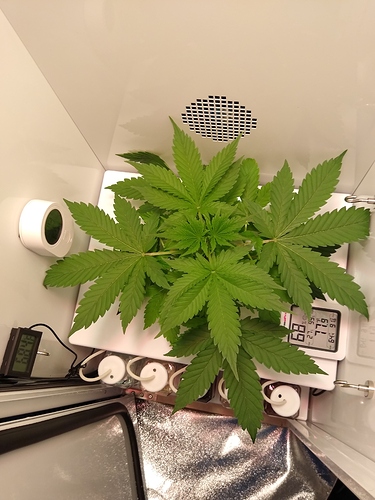 Thanks for the help and advice!