I trimmed her and caged her …first time I used this method seemed to work really well so gunna try again
What is this cage you speak of. I've never seen such a thing.
Lol, Screen of Fruit Bowl eh?
The main purpose of a SCROG is to train your plant to have an even canopy entering the flower stage, with as many bud sites as possible. As the plant grows through the screen, you poke their branches back down under to force them to grow horizontally.
I'll be watching!!
Cheers,
Stephen
Hello grower…I saw a member use this same method a while bak…Can't really remember what he said…but I do know when he used it after a few days his plant blew up…I tried it same thing with my first grow and same thing happened…will see how it works this time around
3rd day in the cage and u can already see a huge difference…I was going to uncage her today but she shootings out so many new bud sites iam going to leave her caged for a full 7 days…we shall see what happens!!!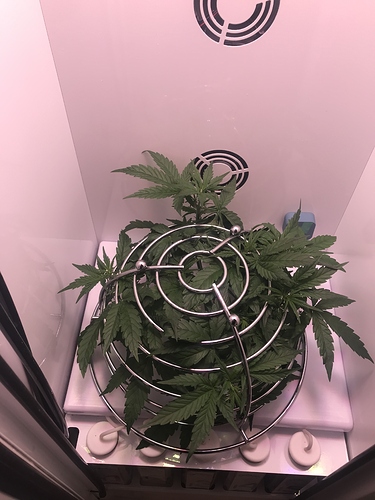 Day 35. She keeps getting bigger by the day
I also bought a co2 generator tht I can't wait to add to the grobo
Pics coming next week
I did that and it was to much for such a small space plant was not happy after 3 days
I was wondering how tht was going to work out
It was one I bought from EBay I while back simple cylinder shaped bottle with cap and hose