White led light blinking ??
…
(I Don't See Anything Here On White Light): (In The Video I Share Below, You Will See Ours Blink In & Out Of White Light): (I Share Both Units Blinking Samples): (This Is Normal):
…
…
…
(GroboLight): (This is [Normal Blinking Light] that is a sign it is connected to the Internet): (A Faster Blinking Light is a sign that it is trying to connect to the internet): ([Yes] this is a concern):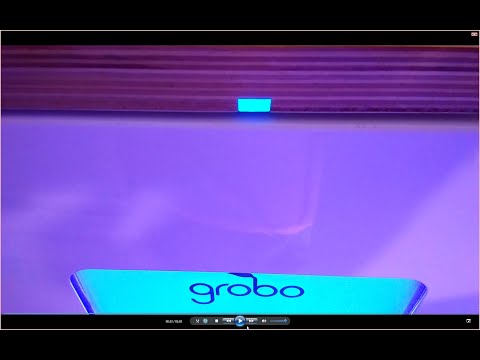 …
([AnyThing] Other Than This, You Can Put In A Ticket ):

(You Can Put In A Ticket [] To See If Support Can Offer Some Insite On This Phenomenon):
--
---
~ ~ ~ ~ ~ ~ ~ ~ ~ ~ ~ ~ ~ ~ ~ ~ ~ ~ ~ ~ ~ ~ ~ ~ ~ ~ ~ ~ ~ ~ ~ ~ ~ ~ ~ ~ ~ ~ ~ ~ ~ ~ ~ ~ ~ ~ ~ ~ ~ ~ ~ ~ ~
No one has a answer for this ?? It was solid white blinking no blue i reset it its fine now but would love to know what happened
As this is the only info I have, either you're color blind or need to reach out to support. No white led mentioned.
The LED light on the front of your Grobo shows the different states that your Grobo One is in. Below you can see what each colour and pattern means for your Grobo:
Pulsing Pink: Grobo One is booting up, your unit will be ready to start growing soon!
Solid Green: Grobo One is ready to connect to the internet. Follow instructions on how to connect to WiFi.
Pulsing Light Blue: Grobo One is connected to the internet and running as it should be!
Fast Blinking Light Blue: Grobo One has lost connection to the internet. It should reconnect on it's own in a few minutes. If not, unplug and plug the unit back in to get connected again!
Pulsing Orange: Grobo One is growing your plant but it's lost the internet connection. You'll only be able to use the Grobo app when your Grobo One reconnects to WiFi.
Otherwise these all look pretty good.
Pulsing Blue: Grobo One is in a special mode Ex. Filling, draining, door unlocked
Solid Red: Grobo One has a critical error - if this occurs for longer than a few minutes, try resetting your Grobo .
If that does not work, please contact our support team: support@grobo.io.
Blinking Purple: Grobo One is flashing new firmware. Firmware is like the brain of your Grobo. We will periodically push updates to your Grobo to better your growing experience, so you don't need to worry about this one!
Mine has done the white blinking led as well on two separate occasions and I have never found or figured out why. I unplugged it and plugged it back in and it was fine both times.
No one seems to know glad someone else knows what I'm talking about from it happening to you also started to think I was seeing things
Actually it's pink I had that problem before disconnect the unit 20sec and wait if it doesn't work still you may have a firmware update for your grobo
Firmware is up to date and it was white, I have also seen the pink one…
No it is fine now after an unplug, but I have had the issue 2 times now.