Almost there! Is it me or does it seem like forever waiting for trichomes to ripen.
This is my first time ever experiencing this part
so for me I feel like a scientist. The one branch I trained in the back is getting so heavy.
Gonna give her a drink in a bit, will check em out
It's looking good I can taste it
Looking good. Definitely see some amber in those trichome. What percent are you looking for?
@pha720 I've heard 60/40 is a good way to shoot - have 3 days left on flush. Probably right on time. Thanks
to all those who have guided me!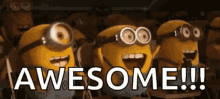 Yeah id say your pretty spot on. Looking good.
Ohhhh shit!
Looking delicious! Trichs everywhere…
Thank you all! Timber!
Time to dry. Can't wait to taste
See ya in a week for dry weight and performance profile
- - -
…
…
((

#Harvesting

)): (

#Congratulations

):

--

---
Very nice!
Congrats… you made it!
Shower Skunk and Bathroom Bud update
(Fluffhead 2.0 seedling, Afghan Auto, grower's choice, @OrionsCeiling Northern Lights Auto, and Northern Lights mini)
They grow up so fast
Came in at a massive 14 g. Oh @Chad_Johnson if I only extended a week in veg
smells great
Surprised I got anything after the "ozone incident". Looking forward to grow 2! See y'all soon