At the moment, it doesn't as long as you are using the correct recipe.
Hey everyone! Was super busy the last couple of days but I have good news!
She's doing a lot better after I cut off the damaged leaves. So as @Vicc and everyone else mentioned, I believe the problem was the pH probe was not calibrated and I went into the grow thinking it was, that was my mistake. Soon as I calibrated and did a fill drain, the #1 and #2 bottle completely stopped dispensing and new leaves have not shown any damage! I have a couple pics for updates.
The last pic with the bottles, I marked them so you can see which ones were used since the calibration.
Also if anyone has any advice or anything to say please do!
Should I extend early veg? It's on its last day of veg. And should I cut the lower leaves off?
She looks pretty small still. I would extend early veg. She looks like she could risk some burns if she starts eating late veg nutrients
Will do! Thanks bro!, Should I keep the small leaves with burn on them or cut them off?
You can cut them off a little later, even though they have spots and browning on them and not as photogenic as other leaves, they are still functional and operate as solar panels, just not efficient ones. You can cut them off later as your plant gets bigger.
Take a look at mines (these were the 2nd set of formed leaves), I kept them around for a long time before deciding to cut them off. They were truly ugly but they can help the little one get bigger
as @Vicc said she looks small. You may want to extend the Early Veg cycle for 2 weeks. Mine was in Early Veg for 29 days before going into Late Veg. Give her some time to recover and grow while keeping a close eye on her
Thanks a lot guys! I will be following as instructed and keeping everyone updated!
Hello everyone this is an update post since my last post!
Things are look really good! I extended early veg for 2 weeks and am contemplating to move it to the next stage since I don't want it to get too big?
I didn't include pics of nutrient bottles because it has barely changed and I'm going to be doing a water change pretty soon since I have not been home for about 2 weeks.
Here goes! You guys lmk what you think my next step should be, it's very appreciated.

She looks good! Good job turning her around, she is definitely ready for late veg feeding.
Check out this video while you are in late veg for tips on maximizing your yield since you will have to decide when to jump into transition after.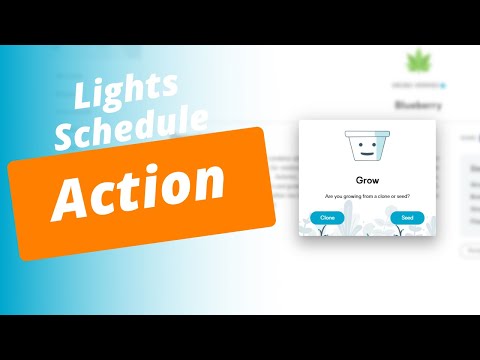 Hey @Vicc
I checked the schedule on the Grobo app and it goes from Early Veg to Transition, I don't see a Late Veg option to go to… is that normal? Is it because it is an AUTO strain?
Thanks!
Oh if that's the case you can either just let her run into transition, or you can skip forward to transition. she is ready for the next food level.
I would recommend doing a water change immediately after you skip or move into transition so she can get a new round of food dosage.
So just to make sure, I'm going to leave it in Early Veg for 3 more days and then let it go straight to transition? Just trying to make sure, in case I should extend Early Veg because I figure Late Veg uses more nutrients? I'm just trying to be extra care and stuff.
Yes, you can either leave her in early veg and let her move into transition in a few days or you can click Next and skip into transition now considering that you have already extended her for 2 weeks and she looks like a good size compared to before, she looks ready to eat new food.
She looks happy.
Since you are on an auto schedule, early / late veg is both the same and uses the same nutrient dosage so its just early veg. Transition will up your dosage.
Here is a recent auto grow by @Letsgrowmore that's doing pretty good. I think you can gauge where his plant is at compared to yours to get a general idea. However given, you did experience some growing issues early on that may impact your plants size a bit but I think you're still on track for a good harvest
https://www.allgrowers.com/t/skywalker-auto-2nd-grow/7894/14?u=vicc
Hey everyone, just started Trasitioning phase and I was recommended by a friend to defoliate some leaves and so I ended up cutting off a decent amount of leaves and would like some opinions if things are okay. Some leaves are bending in and down, mostly the bottom-most leaves which I figure is because of the other leaves blocking it from the light. Should I get rid of the bottom leaves as well? @Vicc
Thanks!

I don't know if defoliating this much on an auto is a good idea or not. I am not an auto expert. Let's see how quick she bounces back.
When defoliating, you should start from the bottom and go up
Maybe @vegetato can chime in here
Oh okay gotcha! Hopefully she's resilient! I'm thinking of just cutting off the bottoms then? Not sure.
If it was me I'd wait to let her recover a bit before you take anymore off!