Plant looks great no issues there just not working out as planned
Also if the plant continues like this it's going to get the biggest haircut. I will remove close to 50%. It's taking everything I have not to do it already
I believe u from how u an @Todd.grobo we're telling me to attack mine I can only imagine
Good to know power! Thanks on info… still a possibility she may be a late bloomer? looks great!
It will bloom just no idea when at this point…
Have never seen these before @Mpower11 TBH ive been eating them…

First time any squash vegetables has made it this far. Figured i found the better spot to plant.

Todd they look great!! Your squash plants look better than mine right now. My garden is 100% full sun which isn't always ideal for all crops but what can you do.
I'm going to have to get some updated pictures soon. We harvest about 8 pounds of beans this week.
Nice do you can them mark? Or freeze dry stuff? We eat as much as possible. Just thinned out the beets today so good. Too bad were not closer, get @GroboJulia involved and we could gwve a whole farmers market covering all and every plant.
I've seen some awesome auto grows here! Your auto plant looks like a beast!
We flash freeze what we can't eat or I have a All American canner to Jar… I wish we were closer
So not so little auto doesn't want to play by the rules and and switch to Flower. So I am no longer playing by the rules also haircut time. And more to come.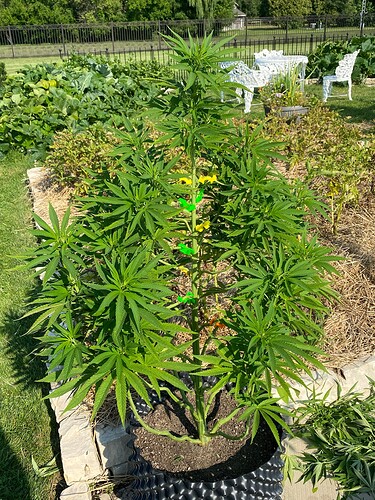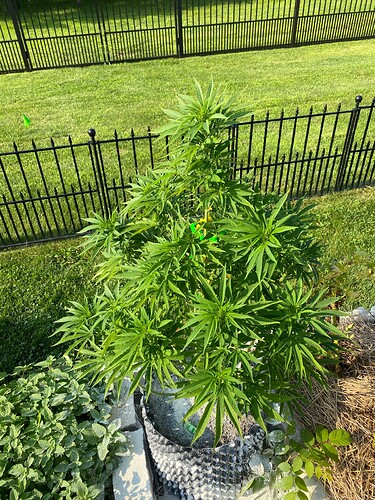 Also the white powder you see in some of the pictures is diatomaceous earth…
I have a few spiders (Not mites like house spiders and ants) This should keep them at bay for a bit
She looks
super healthy
Answered my question lol
Must have found the sweet spot for the squash…
We also discovered we ne have voles…
Look
really gd bro
Looks great Todd
I have been behind posting pictures of the garden. Here is a fast photo update.
Dude amazing