NICE
i'll be
It's a colored bucket,it helps keep the light out till I go get another black bucket .I broke the last one when I was making my drain hehe
I would close you holes at the bottom of the tent… You don't want any light leak coming in…
At some point I would be adding fan to blow on the plants…
You also may need intake and exhaust fans in the tent also
But looks real nice
Thanks grower!
I got all that in the tent, you can't see it in the picture and lights are off when I'm asleep so no worries on light. I need to get a cupple scrogs and a new bucket
but I think that's it.
I'm happy you have it addressed!! Can't wait to see them grow
Defoliated and bent branches one more time .,I'm trying to move this grow along so I can do 4 plants 🪴 and fill this tent out.
Nice! All that in one week
Thanks.Yeah super skunk (left)drank 4 gallons of water this week . super freak.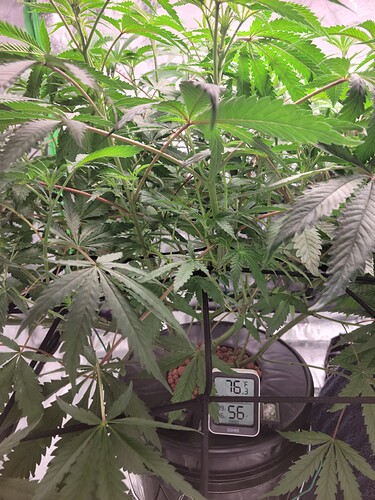 Fighting the Urge to trim till next week .no white hairs on the super skunk (left) yet .og kush hairs have popped out .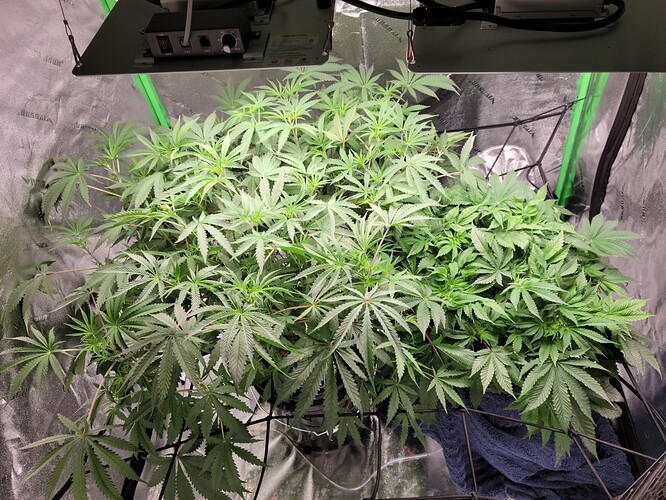 You've got a grower and a slower lol