Hello AG,
First let me start by saying THANK YOU to all members on this forum. It truly is a remarkable group of intelligent and friendly growers. I've have been so impressed by all that I have learned prior to this first grow and even more so by the willingness and enjoyment of lending well thought out expert advice. I very much look forward to offering any information and assistance that I can and building new friendships with awesome growers alike.
My Grobo lives in a small walk in closet, about 3.5' x 5' needless to say it gets a bit warm in there (temperatures ranged from 80-83 degrees Fahrenheit prior to intervention) … thus prior to my grow and after reading close to if not every thread in this forum (and forming a mild obsession) I took it upon myself to make some modifications to the Grobo and it's closet home. I added a water chiller with external pump and through reservoir wall tubing to cool and circulate the water, added a liquid cooled CPU fan to stir the stir the air inside, designed and implemented a heat venting system that is mounted to the vent at the very top of the rear of the Grobo, and added an oscillating tower fan to the closet to push lingering heat out. With all of this I was able completely mitigate the heat caused by the Grobo and water chiller and it now stays between 74-76 degrees inside the unit and 73-75 degrees in the closet. I am in the process of writing up details and photographing these mods and look forward to sharing them with you all in the very near future. I also purchased a litany of other items and nutrients to assist in my efforts based on the recommendations throughout the AG forum that I can't wait to use (like I said "mildly" obsessed
).
So without further ado, here she is, my little GDP baby!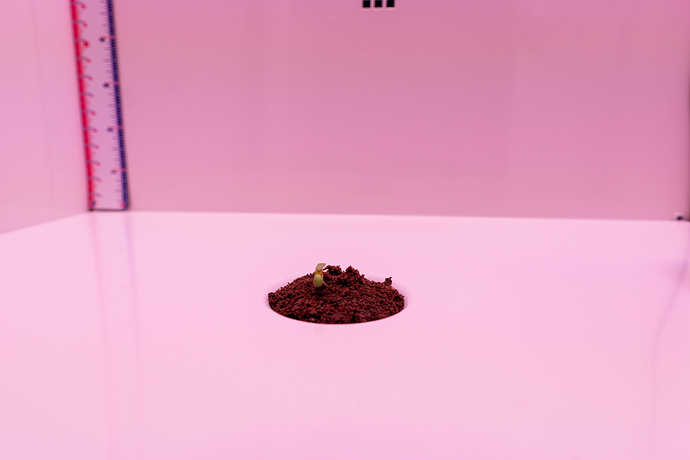 Regards,
SWSVIC