Sounds good!
sooo excited for you!
Thanks
love ur support
Lil update on the royal
gorilla
as I was burping it today couldn't help my self with the bubble gum aroma so I said the hell with it very smooth smoke
taste just as it smells ash all grey really proud of it now just to weigh in once done
burping
.
Thanks
an it really is gd don't know how high the thc is but it did gd if u ever come across them seeds get them that is a very quality plant
I'm already growing it again thanks
again
@Mpower11 i have question if u look
close enough u can see the seed an if u spread the pod a lil u can see the root going down my question is since it didn't come all the way up an I'm on day 10 of germination do I start it all over the 10 days or just let it go.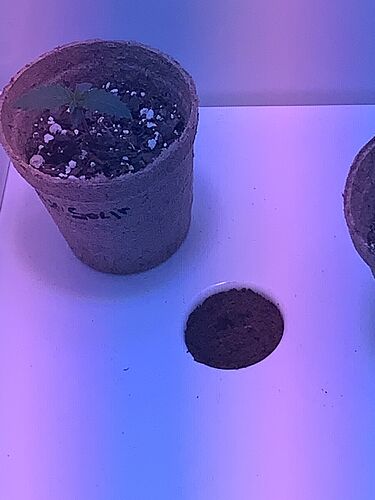 This is my opinion only based on growing all kinds of plants my whole life.
100% I would start over You start with a weak plant you end of the weak plant. Really it did you a favour not coming up
For my tent grow I sowed 9 seeds knowing I'm keeping only 4 plants. Why because I'm not spending 4 months of my life taking care of a just ok plants. But this is just me
This is the best option I see with the Grobo start. You can sow 2 or 3 plants and pick the best one to move into the Grobo.
But choice is yours at the end of the day! Follow your gut and it normally works out!
man ur so right I was kinda of disappointed
I actually went with the big bud strain ur right did me a favor cause I wanted to do gsc but I literally just got them in the mail so now I can
U always give great
advice by the way thanks
again
Ok
I scraped the big bud strain an put fast buds girl
scout cookies
an already on day 3 she is already showing life
Good luck
seed popping in 3 days is a good sign
Thanks
like always
Lil update on my gsc
Lil update on my GSC this weekend I was dealing with Technical issues with my grobo with the drain an fill I put in a ticket
to the grobo support team an I can honestly say I was more then pleased
on how fast
they got back to me I'm not dealing with anymore issues but my plant
did suffer just a lil but she still looks
gd
Update on my GSC i didn't top her I'm just letting her go natural since it's an auto I'm thinking
in a couple more days I'll start taking off the big fan leaves
Lil update on My Gsc
cleaned
up all the leaves
that went bad from last weeks drain an fill I think
I'll wait a lil more to give her a deep cleaning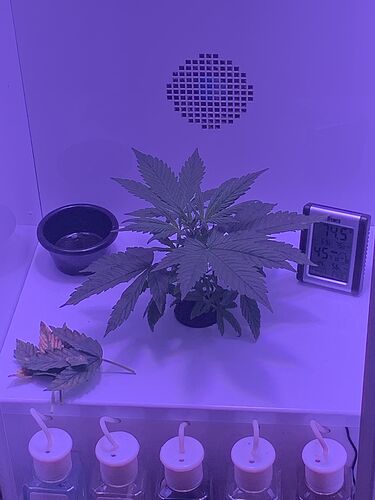 Hey
brother got a question for you I'm in transition in my GSC 11 of 14 3days left I'm a lil upset
at the size of her what do u think
should I go back a week to give her a lil time to get bigger
That photo period? Shes a lot small. Jump back to late veg for another week. Bottles working ok?