Thanks
appreciate that got Lysol wipes
as well I like that idea
too
Another question quick after cleaning
an calibrating the sensors due u have to change the carbon filter
I did not but I have heard folks recommend changing every 1-2 years based on growing schedule. and i'd say if your next grow starts to smell, change the filter
Yea I'll just change it to be on the safe side
Lil update on the royal
gorilla
took her down today cleaned
out the grobo calibrated the sensor got her hanging up now ready for the next one
wanna thank everyone who was a part of that journey so many of use don't wanna leave anyone out thank use
All for taking ur time out when I needed help great
community
.
Lil update on the royal
gorilla
after drying her I cut her directly into the jars so didn't get a weigh in yet but after burping her this morning the smell is amazing
almost smells like bubblegum to me but I'll let use all know in about 3 weeks what she is hitting for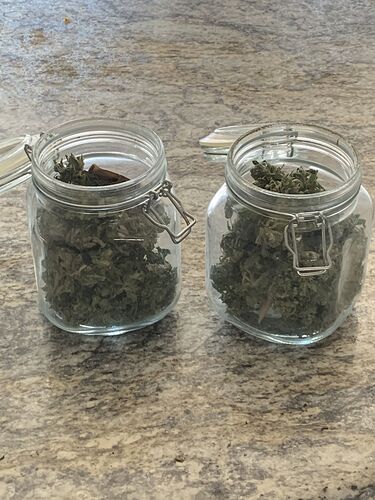 Sounds good!
sooo excited for you!
Thanks
love ur support
Lil update on the royal
gorilla
as I was burping it today couldn't help my self with the bubble gum aroma so I said the hell with it very smooth smoke
taste just as it smells ash all grey really proud of it now just to weigh in once done
burping
.
Thanks
an it really is gd don't know how high the thc is but it did gd if u ever come across them seeds get them that is a very quality plant
I'm already growing it again thanks
again
@Mpower11 i have question if u look
close enough u can see the seed an if u spread the pod a lil u can see the root going down my question is since it didn't come all the way up an I'm on day 10 of germination do I start it all over the 10 days or just let it go.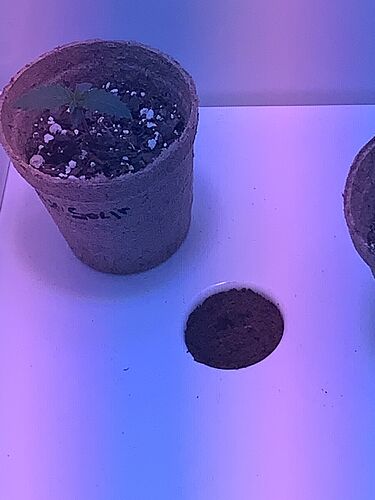 This is my opinion only based on growing all kinds of plants my whole life.
100% I would start over You start with a weak plant you end of the weak plant. Really it did you a favour not coming up
For my tent grow I sowed 9 seeds knowing I'm keeping only 4 plants. Why because I'm not spending 4 months of my life taking care of a just ok plants. But this is just me
This is the best option I see with the Grobo start. You can sow 2 or 3 plants and pick the best one to move into the Grobo.
But choice is yours at the end of the day! Follow your gut and it normally works out!
man ur so right I was kinda of disappointed
I actually went with the big bud strain ur right did me a favor cause I wanted to do gsc but I literally just got them in the mail so now I can
U always give great
advice by the way thanks
again
Ok
I scraped the big bud strain an put fast buds girl
scout cookies
an already on day 3 she is already showing life
Good luck
seed popping in 3 days is a good sign
Thanks
like always
Lil update on my gsc