That's good to know! Trial and era I heard this through a good grower in soil too
I'm no pro bro I've just been doing a lot of reading
an a lot of help from a few as well
I'll definitely change it tomorrow! Glad to find another fox farm soil grower finally… felt kind left in the dark lol especially on my first grow…
Man I'm sorry
I ain't see this earlier could've of probably saved a problem
Same here! We got crawl before we walk trial and era🙏🏼
Indeed
It's all love! Better late than never u definitely help it maybe fix it lol keep u posted…
Plz do wanna see what happens
I'm hoping it's that… will do!
Between- Her cultivar is alien rock candy pheno! Great cut… doing indoor grow with hlg lighting
I hope
so to man just wanna see u make it to the finish line
never herd of that strain sativa hybrid or indica
Indica dominant hybrid Tahoe alien x sour dubble!
Terps and flavonoids taste like a strawberry sour smoothie my opinion!
Is your water source chlorine free?
Also sounds like your in 3 gallon pot and your close to 3 months in Veg… Pot is a little on the small side you could be root bound… Root bound can make your plants look deficient also
That sounds like a gd combination listen
to what @Mpower11 tells u now he is a pro literally
It's hard to say forsure only seen 2 Fan Leafs but at min should be in a 5 to 7 gallon pot after close to 3 months in Veg… it's a good idea to upgrade the pot size before you enter flower
Listen to this for soil ph… Fast forward to 42:13… Great info…
Remember it also really depends on the products your using!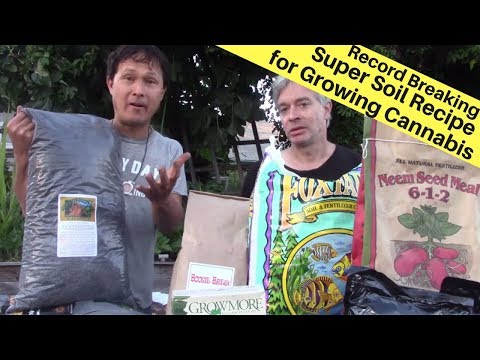 Definitely need a bigger pot for that long of time in one pot.
I'm using tap water! And ph it… they say Nyc as some best water for what I heard… to test chlorine I have by a tester? What the best product to test it?