Good luck with one sprout! Try to get more so your success rate is higher. But having one will test your nurturing skills.
@B176Islander Thank you! My Grobo can only handle one seedling at a time
I planted a mystery seed and just used generic hybrid till she shows signs of lineage. I have an idea of what she is but if you want to plant that mystery seed grobo seems like it's taking care of it well. And there's plenty of help in the allgrowers community!!
good luck about a week after mine​:wink:
I could! Its just like taking care of a baby, lots of attention put into it though.
Grobo makes it easier almost like a babysitter
((#JustAbaby)):
Got an idea from @LtcTerps and raised my grobo up a foot. Keeps an old man with bad knees from crawling on the floor
Good height for maintenance, should be good for trimming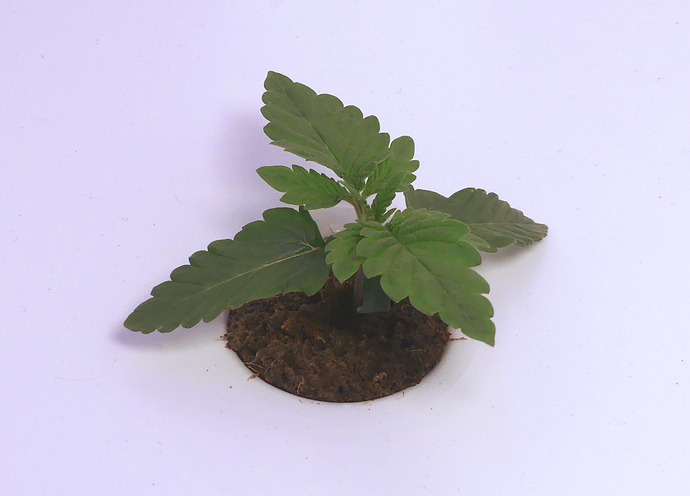 Day 15 - Early Vegetation Day 5/14
I saw @LtcTerps basement grobox and I thought it was a great idea too since I suffer from fibromyalgia and rheumatoid, did you make the stool or just purchase one? please post how this adjustment works out for you! It would be even better if it had wheels incase I needed to get in the back of the unit. Just a thought!
I just used scrap wood I had lying around. I gave myself about 10" behind the grobo. That's where the humidifier is
I also made the platform wide enough for my chiller to sit at the same level as to grobo
Might want to think about making another stand for the front when doing drain and fill. The hose doesn't really reach or sit well if buckets not level with bottom of grobo. I used that freezer next to mine.
I used a 12 pack of beer to raise the bucket
I always have one of those handy
Man I wish the grobo stood that tall by default.
I am growing ilgm mango kush! I'm the one who requested the recipe :). Glad someone else is finding use to it!
Day 39
And it SMELLS SOOO GOOD!
I definitely get the sweet fruity mango smell. Mmm mmm

Maybe when they unveil the Grobo Ultimate in a few years, that extra foot of space for the bottom will hold the chiller and humidifier
Thanks for requesting the recipe
I have a Green Crack auto growing in soil that has that awesome mango smell. Should be ready to harvest in a couple weeks. Can't wait to give it a spin!
The Grobo Ultimate eh. Hmmm go on…
Stephen
Just make sure I get a kick back
I'll buy one right meow
chiller, humidifier/dehumidifier, a/c and heat. Biggest thing tho would be multiple tomatos(2-6 but I'd be cool with 4).
Sounds like a custom order
how bout it @Stephen…sounds like a great opportunity for another revenue stream.