Hello, so my "GSC"baby is flowering.Now it's reaching top of Grobo.
Where do you recommend trimming, cropping, etc.?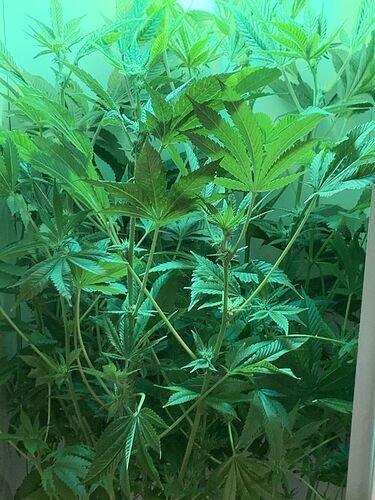 wowsers
shes huge

she needs a big hair cut but not during transition.
What stage and day is she on? If shes in transition, no go, wait till day 2 or 3 of flower.
You can trim her up and bend the branches down or to the side. You can also push the pod into the reservoir below if your using the regular grobo and not the grobo start.
Looks really good but its critical all your bud sites forming get light now or theyll just be larf.
I'm still new and learning but I read a lot and all of those big fan leaves will need to go
Thank you!!! Happy 420 everyone!!!
…
…
…
(#TeamHasGotYouCovered): {}:

([AnyThing] Below The Second Fan Will Be Larf):
(#YouAreDoingAGreatJob): {}:
…
--
---
~ ~ ~ ~ ~ ~ ~ ~ ~ ~ ~ ~ ~ ~ ~ ~ ~ ~ ~ ~ ~ ~ ~ ~ ~ ~ ~ ~ ~ ~ ~ ~ ~ ~ ~ ~ ~ ~ ~ ~ ~ ~ ~ ~ ~ ~ ~ ~ ~ ~ ~ ~ ~