Hello,
My second grow after a successful MAC1 grow. My MAC1 was extremely potent, with an aroma that tried to break out of its glass prison.
So this is my second grow, Tropicana Cookies. I am monitoring it daily, due to no real recipe available. I upgraded the air stone to a 4" round/ circular rock, and have attached a video of it. I also have an extra grow light, and a fan.
My MAC1 was really potent, I believe because, us Grobo owners basically have a one plant controlled laboratory, where everything is calculated, measured, and then adjusted accordingly for that perfect plant.
Tropicana Cookies: Effects
The Tropicana Cookies high is just as eye-opening as the flavor, with long-lasting effects that will get you up off the couch and moving in no time at all. You'll feel an energetic onset at the start of the high, filling both mind and body with tingly happiness and a sense of creative motivation. A touch of relaxation comes next, leaving your physical state calm while your mind soars higher and higher into the stratosphere.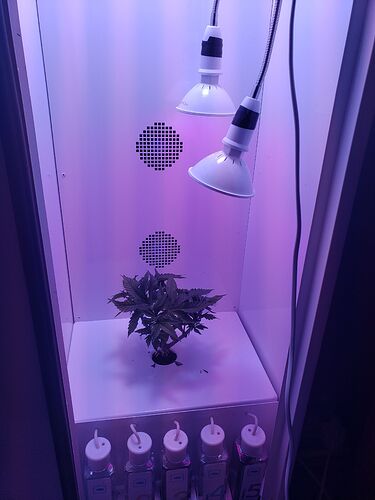 Video:
Please do a search for Grobo Bubbles, my youtube name is Think Beyond the Box
Thanks