I requested a recipe like 2 months ago typically how long does something like that take?
There is no set schedule on the recipes sorry!
Stephen usually waits until there are a list or he has spare time and adds them.
You may have to nudge him and remind him to fit it in his schedule!
((#PagingDrStephen)): @stephen
@Stephen =
--

---
Hey @Wigtwister,
Not sure I could have said it any better myself. Thanks @Bplatinum9! I'll make some time, we are due for a massive update.

Cheers,
Stephen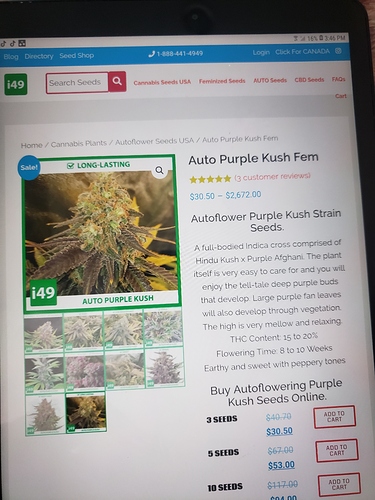 need help finding recipe not shur how to attach link in the request colum of the grow recipe so here's a pic
another that's not in there looks like I'm not starting plant today😔 I bought 4 different strains of autos n none in grobo recipes what do I do wait or ? Any help
This link will take you to it… (purple kush,auto)
Thx much that's the exact one I was going to use
The other two you can submit a recipe for.
Or you can use the generic…
Bruce banner & Bubblegum I think would go under…
Yea I tryed dont no how to attach link of the Bruce banner and the other strains where it says attach link
What exactly are you trying to do?
Submit a ticket for those strains to be added it won't let me attach link of strain or I guess I just dont no how lol
Oh ok, here is the direct link…
Yea I tryed where it says website link I tryed attaching n couldn't
I hate to ask but you mind submitting it for me for everybody who happens to get these strains I'm definitely new to this n thought as long as I bought auto seeds it would be in there for me
I'll check and let you know in a sec!
Thx much I'm definitely noob status right now but definitely learning
I submitted the Bubblegum but, do you want me to walk you through the other one or jyst submit it?