I'm guessing a nitrogen deficiency and/or magnesium deficiency. Have the nutrients from bottle 4 been dispensed?
How are your roots looking? Here is a link to assist in identifying and fixing your issue:
If I had to guess by looking at all the photos from the link SWSVIC shared, I'd guess Iron Deficiency.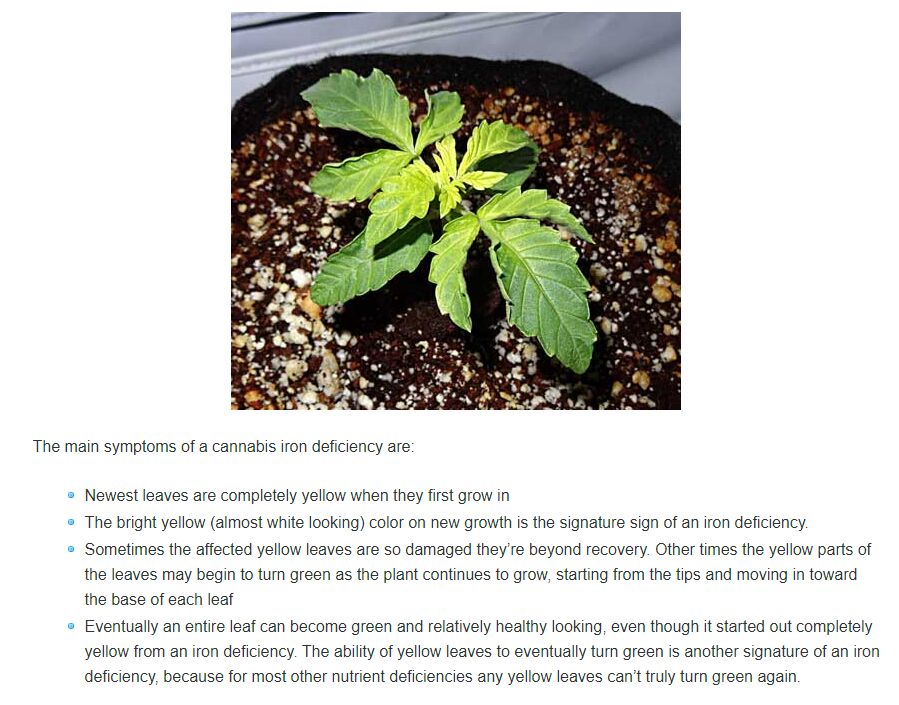 Go ahead and submit a support ticket if you haven't already done so. I'm sure that the Grobo team can weigh in and help you remedy your plant as well!
Okay, my plant is starting to outgrow my grobo, what should I do?
Hey @Tre-moe
Can you post a picture so we can better evaluate your situation?
What day are you on overall and what phase/day are you on?
I'm on day 79, im suppose to start the just water (no nutrients phase like next friday. But its touching the top, and the hot light is burning my leaves
Is that an old pic? It doesn't appear to be near the top. Day 79, touching the top, and there are no flowers on your plant… Something is off here Tre. Obviously don't let it go into flush as you will end up with no bud. Can you post another pic showing the top?
Lolollol
@SWSVIC
I don't see any buds, or pistols. Definitely don't start flushing unless there are buds hiding somewhere.
((

#Welcome

)):
--
---
Hey @Tre-moe,
I'm wondering if you are running an auto recipe on a photoperiod dependent plant. Contact us at support@grobo.io and we can help out.
Cheers,
Stephen