Gonna trim tomorrow morning and give it another week before transition.
Is this an indica looks a bit short?
It's a sativa @Bplatinum9 . I FIM'd it early, have it tied and it will shoot up in transition. Was going to switch tomorrow before water change.
Your right on the money because she will be tall!
Let us watch you grow
Remove any dead leaves.
nice lollipop!
Day 76
Flower day 3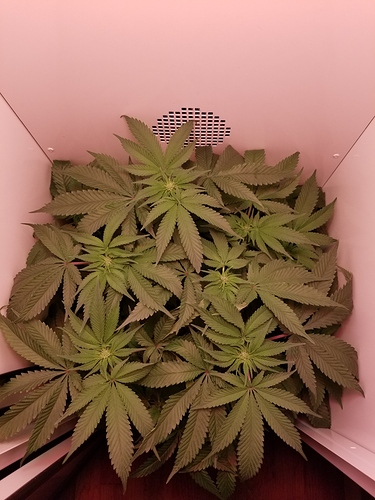 !
20200904_203303|375x500
Very nice!
(SheLooksSuperHappy):

(YourDoingAGreatJob):

(

#ILoveThisFlower

):
--
---
Hell yeah! Awesome!!! I'd be excited!