What should I take off now and how she lookin?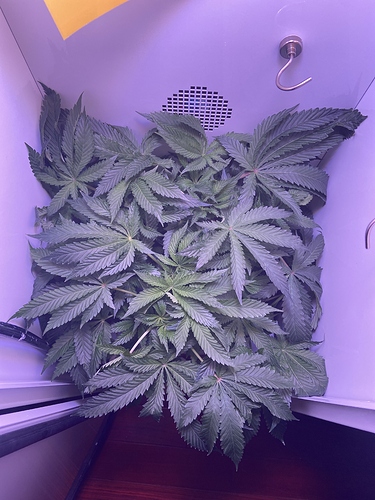 ![image|375x500](upload
://33FSXWle62PBP8H8puLQQ3wjyqK.jpeg)
20% of the bottom and more large fan leaves!
Do you guys ever get scared you're going to close the door on your leaves? I see that being a potential problem for me, lol! Beautiful plant @Zazagrows!
They might have to be moved out of the way or tied back somehow. I've had a few get clipped or ripped here and there from being pinched by the door.
As the door is being closed, I usually try to reach in and move any out of the way of "the pincher" or position any leaves touching the door upward instead of downward: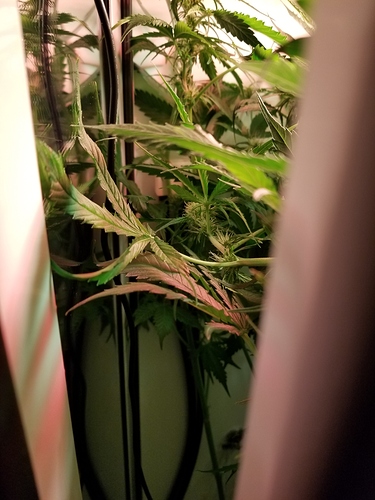 It won't stop the plant from growing though, mine get stuck in door, ripped etc… All the time!
Oh phew! That's good to know, thank you!
(TeamHasGotYouCovered):
--
---