I wouldn't be worried about it, it's pretty common.
Most agree that it is the initial shock of nutrients introduced, which more than likely had started on your 2nd drain and fill on the start of Day 15 I would imagine… did they show up before or after that drain and fill?
Also, orangish spots can also be caused by a lack of Cal/Mag which is your #5 bottle in the Grobo. Do you know if it had dispensed properly in your last drain and fill? It's good advice to mark the levels of the bottles to make sure the nutrients dispense and an added bonus of being able to see the amount per stages of the grow/how much it actually dispenses.
Watching them dispense is another option, but marking still is a good idea because you never know if something will come up that you need to walk away from the Grobo while waiting for the nutrients; this actually happened to me personally and I'm glad I marked them, had company stop over for a quick minute so I had to answer the door while the Grobo nutes were about to dispense.
The biggest takeaway is that your NEW growth looks good, lower leaves more than likely will eventually shrivel and die as your plant progresses or you will remove them anyway for defoliation purposes, so as long as the new stuff isn't affected you're probably fine.
Cal/Mag deficiency examples: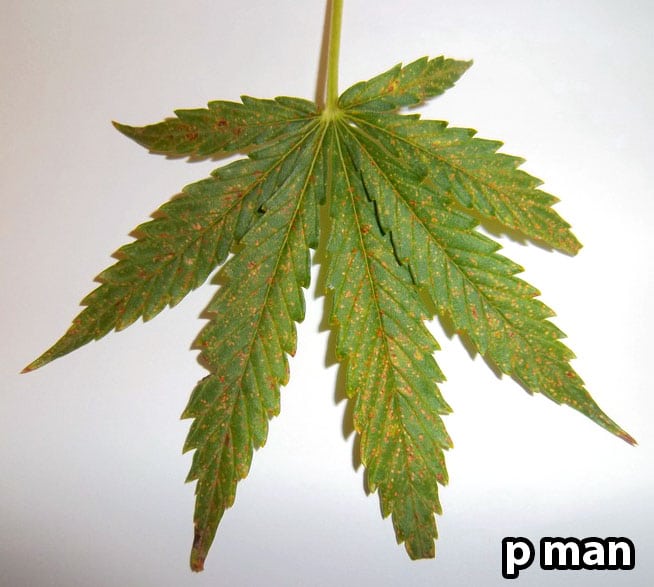 ^ Thus is why bottle #5 might be of concern. Some plants like more than others, so it may not be quite enough for it but it doesn't seem too extreme