Hey @Cannabis_rell,
That's fast for day 2 of germination, but something seems to be happening with your lights. The little one is stretching far too much. Please contact support@grobo.io and we can help you troubleshoot. May be a loose connection somewhere.
Unfortunately, you will want to restart or bury her in soil up to her neck to save her.
Cheers,
Stephen
Well I'm actually in day 5 of Germination stage. But thought she was a lil too tall anyway. But I got the lighting problem fixed and now it's working fine
My pod keep drying out the last two days it's been like this unless I moisting myself. My bubbles isn't as strong as it suppose to be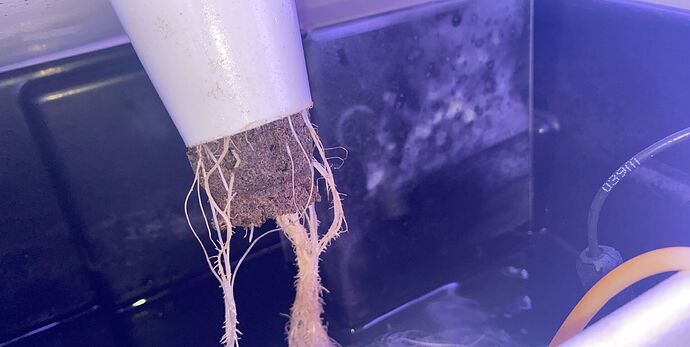 The pod can dry out, I believe. As long as your roots are in the water you should be good.
For the air pump, I would contact support just in case.
Okay thanks already contact support just waiting on reply