definitely a gorgeous sight in there!
Thanks brotha
Here's some updated pictures. Im still obviously dealing with some nute burn but I started brand new bottles of 3, 4, and 5. They were probably 2 years old and I saw that can cause an issue. We will see if that makes a difference. Buds are still coming in nicely. The extra lights have caused a lot bud sites to form. I assume that is going to hurt me in terms of having large, dense buds but I guess we will see what happens in the next 1-2 weeks
Pretty !
Topped twice? Looks like a good fit, she should dense up nice.
Thanks @Todd.grobo ! I actually only topped once. The rest is just from the training I did with the drying racks and some magnetic hooks.
Just a little eye candy update!
I have to head out of town in 8 days and ill be gone for 8 days. I plan on starting my flush in a week and harvesting when I get back from my trip.
Have fun! Aren't you psyched
@OrionsCeiling I feel like time is at a stand still!!
its hard not to look at her every 30 min to see her progress
its probably good that I will be out of town for a while. Lol
Trust me, it's worse lol! I left town while mine was in flush and it's soooo hard not being able to see her everyday…or maybe it's just me
Definitely not just you
I didnt even think about that. Im going to be laying wide awake every night waiting and wondering LOL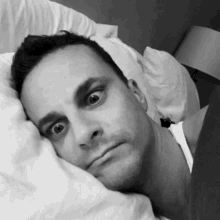 …
~ ~ ~
…
…
…
…
…
(I Went Through This When The Clocks Turned [] -And- My Grow Light Was On
When I Was Working -And- Off When I Got Home ):

(I Asked My Husband How Does She Look):? -Then-
…
(I Was Until I Changed The On Monday ):
- - -
…
((

#Harvesting

)): (

#Congratulations

):

--

---
~ ~ ~ ~ ~ ~ ~ ~ ~ ~ ~ ~ ~ ~ ~ ~ ~ ~ ~ ~ ~ ~ ~ ~ ~ ~ ~ ~ ~ ~ ~ ~ ~ ~ ~ ~ ~ ~ ~ ~ ~ ~ ~ ~ ~ ~ ~ ~ ~ ~ ~ ~ ~
The flush is on and the 8 days of worry and wonder will begin! Im super excited to harvest this and get it weighed. I have 6 colas that are all producing pretty massive buds. Here's a couple more 'glamour shots'
We made it home and she is looking great! She is maturing slow so I gave her a water change and ill let her go for a couple more days
Nice. My girl is just beginning to show some amber here and there. Sending her to flush either the end of this week or beginning next week
WEIGH DAY ALERT: I finally chopped her down and dried her for about 3.5 days. I was able to maintain the humidity pretty well but it appears the buds are a tad overdried still. With that said, this haul was incredible! I have 23.2 grams of sweet leaf/popcorn buds (the large jar) and 5.49 oz of bud!!! I think its safe to say that the added lights did wonders. I added boveda packs to each jar to get the humidity levels back up. The burping begins! Lol. Ill give a smoke report in about 4 weeks
Congratulations bro 5 oz of bud is a lot from I seen
Geeez, Todd! That's awesome! Makes me want more lights in my Grobo hahaha.
That's AMAZING weight. Those buds are massive. I think you take the cake my dude. Amazing amazing work
Can I ask, did you add any nutrients or is this all Grobo? Besides the added LEDs of course
This strain seems to love the Grobo. How's the smoke?? Thanks so much and congrats!
Congrats!!!
Fantastic job!