@Mattymatt, How's your skywalker doing? An update would be nice!
Day 36!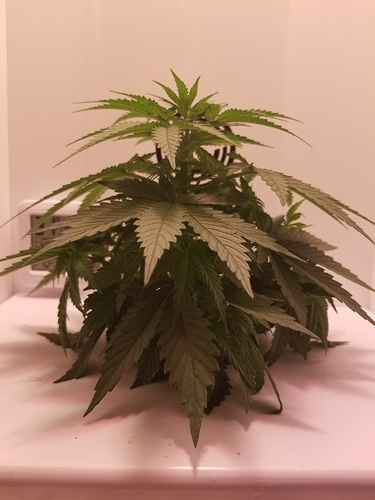 @azuri
I got the gg4 cartidge it's good a hell
Little bush!! Lol. Looking good!
Update on the trainwreck. Day 99. Day 37/39 of flowering. I've got a little bit of nutrient burn on the tips, because she's been drinking so much water. Other than that, she's looking good!

The trichromes are so much more colorful for a week ahead. Crazy to see, love it.
Trying this reply again. It stalled uploading last time.
Day 62 and 10/42 of Flowering. Strain is Super Silver Haze by ILGM. First grow ever, topped it twice during Veg and have pruned it too many times to count. She's a busy one.
Very nice and healthy I'd lollypop her a little more to focus that growth on the colas but she is looking beautiful
Thanks Chris, I'll try that this weekend.