It's a real nail biter! Thank Ganga I had some
Good idea! @Fluffhead it might be worth installing the extension grow light in the Start to help save your plant in the Grobo
We doing out best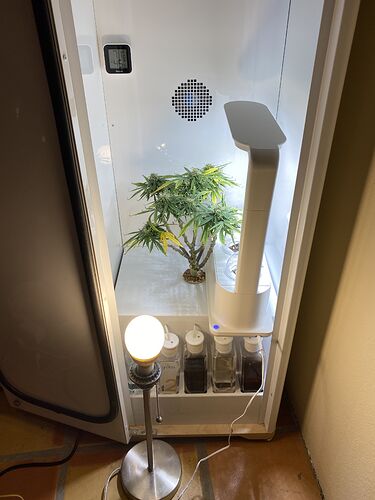 No power (unless generator) last tank of gas, day…??? Not sure
very limited water - boil only. No internet. Belly full
Damn this is starting to sound like a beginning script to some kind of apocalypse movie
I'm late on the chat not sure if this has been talked about yet but a important factor also is your air stone…
You roots need oxygen drop a spare one in if you have one
Hey thanks all. I do have a back up stone and machine to run it with, but I can only use it for about an hour. It's currently in another machine that's doing well. We are both exhausted just trying to keep food going and cats 🐈‍⬛ warm.
It may have to go in a pot of dirt to live it's remaining days out…
Lot of people worse off than me, trying to help where I can. Stay safe
2020 just rolling into 2021 lol @Vicc
We got power back this morning. Here's how we are looking. I learned a lot about my root problems and the coco
pod placement. Looking forward to putting a new peat pod in from the Start.
🪴 thank you
for all the wishes, prayers and suggestions family.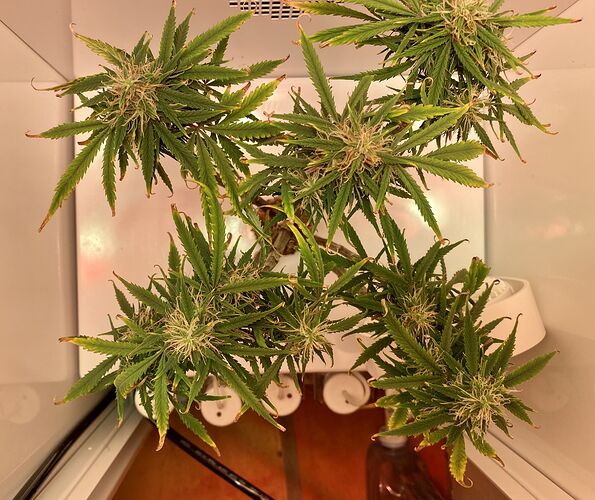 Glad it's back was beginning to worry. We need action figures to celebrate
So psyched for ya growmie

Put that new knowledge to work
Seems kind of silly to spend the next 30 days in flower as she's so small.
But I can't give up on her
We are all rooting for her! Some of those pistils are mighty long!
Looks like a hermie to me, but can't tell if those are nanners or not. Can you take a closer picture?
She must have got stressed with the lack of power for 4 days