CHEAT
I've got 1 but it's all a Bit of a Faff tbh
!
!..
!!
Decent Pics tho bud👌!!!



A try … No fan, only 50 watt LED. The water from the grobo …take her from hydro to soil… Same strain…
Grobo Pic.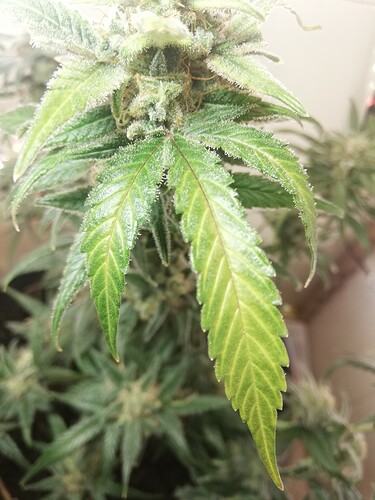 What do you think… Leaves turn yellow…
@SilverGrobo
@Gmann
@TheDogMan
@FireGuy
Hi
Doesn't look that bad atm but I'd do the usual checks:
Check Probs…& Clean
Check Water Temp
Are the nutes dispensing correctly after a water change
Hope that helps
Sorry, I forgot to say that this plant is in a pot. As an experiment how far I can get with the waste water from the grobo … with only 50 watt lighting in an old wooden refrigerator with minimal air circulation. We will see.
Happy

Very nice
& Very Tidy
Not quite there yet
!
!..