9.) It's Possible to Bleach Plants With Too-Bright Light
Light Bleaching – most common with high-power LEDs, but can also happen poorly ventilated HPS lights that are kept too close to the tops of the plants. Basically, this is what happens when plants get too much light, kinda like how the hair on top of your head can turn lighter if you spend a lot of time in the sun.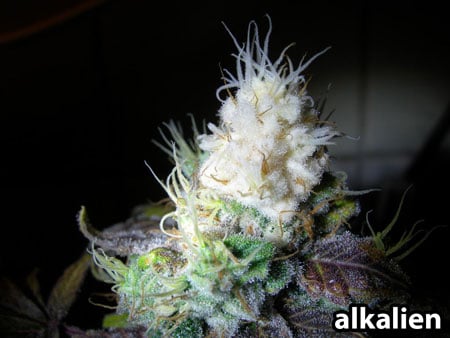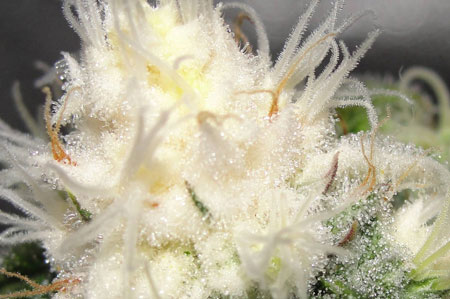 Buds which have been bleached tend to be low potency or even have no potency (no available THC or other cannabinoids). Therefore you should avoid light-bleaching your plants at all costs!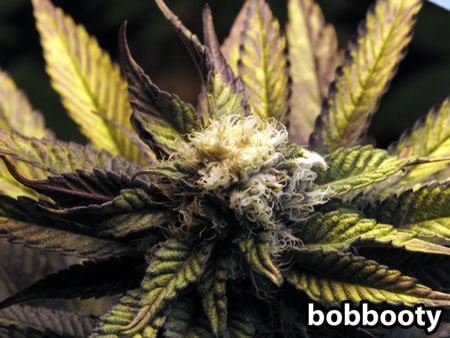 Sometimes light-bleached cannabis will get mislabeled as "albino cannabis" or "white cannabis" but the truth is that the white color is not healthy, so this is not a desirable trait (even if it looks pretty cool).